Doug Hill

OVERALL STATISTICS

BIRTH
AGE
SIGNED ON
FROM

01-11-1942

N/A

1967

Midlands RU

DEBUT
LAST MATCH
LEFT

Date unknown v

Date unknown

CAREER
APPEARANCES (SUBS)

1967-1968

0 (0)

TRIES
GOALS
DGOALS
PTS

0

0

0

0
Biography of Doug Hill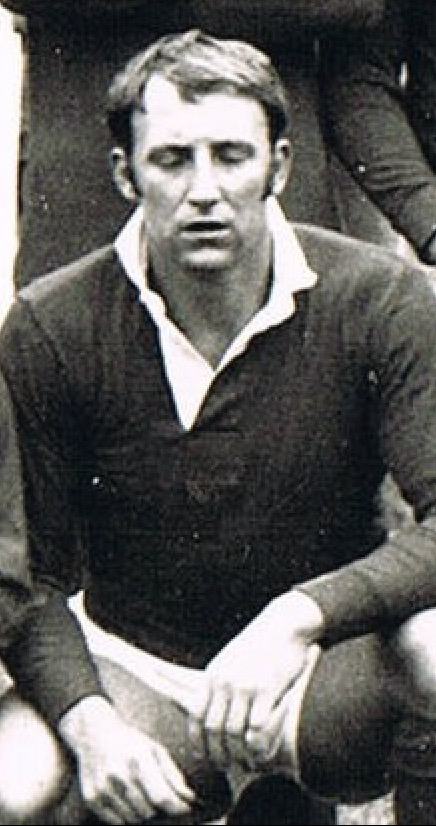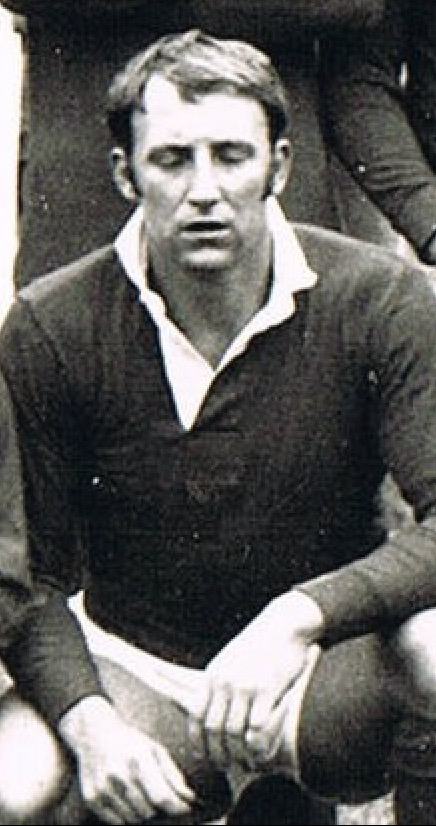 HERITAGE NO :

Doug Hill by SHS

Birmingham-born and a former student at Loughborough [with Peter Harvey] Doug played just the one First Team match for the Saints, in the Gallie Cup [charity] match at Swinton. In that game, which Saints won 9-7, he played right centre and his winger was Tom van Vollenhoven, who scored a try.

Doug was a clever footballer with a deceptive side-step. He was a popular player with three Midlands Rugby Union clubs: Leicester, Moseley and Coventry. He also represented Warwickshire at county level. Apparently, a serious knee injury all but wrecked his rugby union career. Enter St. Helens, who got him specialist treatment and he made a full recovery.

Unfortunately, things didnt quite work out for him at Knowsley Road and he went to Salford on a free transfer. 'He wants first team football', said Saints Secretary Basil Lowe 'and, with the signing of Frank Myler, his chances are limited here'. He certainly played more senior football at the Willows. He made his full debut for Salford against Rochdale Hornets on Wednesday 20th September 1967. He played 64 times for them, scoring 14 tries and kicking 170 goals. Salford Historian Graham Morris takes up the story: 'He was the main kicker in 1967-68 leading the Reds list with 90 [David Watkins did not become the regular marksman until 1970-71]. In 1968-69 he shared the kicking duties with Ron Hill. After two seasons as a fairly regular choice his appearances tailed off in 1969-70 (7+1) and 1970-71 (1 only). The latter was his last first team outing [Salford v Widnes 11 Sep 1970 - he kicked a goal]. He played at least one `A` team match after that but then stayed away and was listed at 1,250'.

Doug then joined Blackpool Borough, making 14 appearances, his last in November 1971 at Swinton. Doug is also fondly remembered as a member of Salfords famous Sevens team, including the great David Watkins and former Saint Bob Prosser that dominated that form of rugby league from 1968-70. We believe that Doug later became a coach at Winnington Park RUFC by the mid-1990s. Once again, our thanks to Graham Morris for his help in outlining Dougs Salford career.
SEASON STATISTICS

Season (Official Matches)
Tries
Goals
DGoals
Matches
TOTALS:
Season (Other Matches)
Tries
Goals
DGoals
Matches
1967~68
0
0
0
1
TOTALS:
0
0
0
1




ALL MATCHES
| Date | | Pos | Opponents | Comp | Venue | FT | FTO | T | G | DG | |
| --- | --- | --- | --- | --- | --- | --- | --- | --- | --- | --- | --- |
| 11th Aug 1967 | W | 3 | Swinton * | Fr Gallie Cup | A | 9 | 7 | | | | VIEW |
*Unofficial Match. **Non Playing Sub.
WINS : 1 | LOSSES : | DRAWS :