| | | |
| --- | --- | --- |
| Castleford Tigers | | 22 |
| St. Helens | | 68 |
| DATE | COMPETITION | VENUE | ATTENDANCE | (HT) |
| --- | --- | --- | --- | --- |
| 19th Apr 2009 | Super League | AWAY | 8003 | (HT:6:38) |
Age in brackets is at time of match - Total average age for this team is 26. - ** non-playing sub
COACH : Mick Potter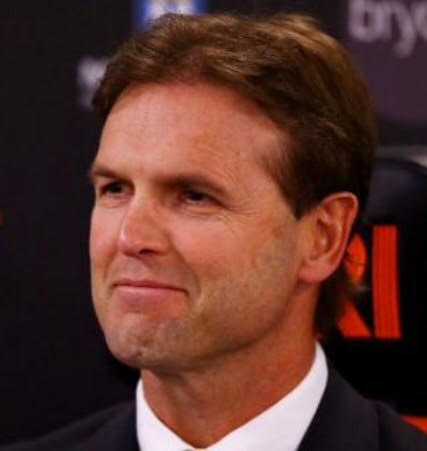 (2009-01-01 : 2010-12-31 )

MATCH REPORT : SAINTS produced the perfect first half performance to demolish Castleford Tigers 68-22. They ran in seven tries in the first half to lead 38-6 before grabbing a further five four-pointers in the second. It was a devastating display that kept them top of the table. Wheldon Road or The Jungle in its current guise, was the scene of Saints last away defeat of the regular Super League season, in April 2008, when they went down to a resurgent Cas in snowy conditions. But this time around, the match was played in glorious spring sunshine and there was never any danger of a repeat. Saints flew out of the blocks grabbing a 10-0 lead within the first five minutes. Sean Long drew the tackles to put in Tony Puletua before Leon Pryce capitalized on another Castleford error. Puletua got his second moments later with a surging run and then mopped up a Long high bomb for his hat trick. And Ade Gardner polished off a free flowing move to give his side a 26-0 lead within the first 20 minutes. Jon Wilkin notched the 57th of his Saintsí career shortly afterwards, before he grabbed his second towards the end of the half. Tries from Bryn Hargreaves, another from Puletua, Maurie Fa asavalu, Pryce and Wilkinís hat trick rounded off the scoring.

Potter named the same team that beat Hull FC 44-22 on Easter Monday, James Roby making his 150th appearance for the club. Whilst Castleford were forced into a number of changes because of injuries. They were without Dean Widders (calf), Ryan Hudson (fractured arm), Brett Ferres and Chris Feather. But Ryan Clayton returned on the bench after 10 months out with a shoulder injury. Ryan Boyle and Nathan Massey also were named as substitutes whilst Ryan McGoldrick was given the number one jersey after a two match suspension.

And from the kick off, Saints forced a knock on, Long passed to Puletua and the big man was in. Long making it a six-pointer. From the restart, Castleford kicked out on the full and following a strong James Graham run, Pryce was in for his eighth of the season. Pryce and Long then combined to drag McGoldrick back in to his in goal area to give Saints a repeat set. And from there, Puletua was far too strong to barge over. Long perfect over the black dot once more. A Long high kick was then dropped by McGoldrick and Puletua was in for his third. Long making it 22-0. On Saints next attack, the ball went wide through Matt Gidley and Ade Gardner was over in the corner. Castleford quelled Saints next two attacks, but it was third time lucky when Jon Wilkin chipped through and scored. On the half hour mark a passage of play saw Castleford go close, but left Joe Westerman in a heap on the floor with what looked to be a very serious injury. Both teams medical staff ran on as the youngster seemed to be having some sort of seizure. The game was held up for around 12 minutes before the lad was stretchered off. When the game was restarted, Pryce fed Paul Wellens who in turn found Jon Wilkin and he cut inside for his second. Long landing his fifth successful kick. Michael Shenton got Castleford on the board late on, but the half belonged to the Saints.

Half Time: Castleford 6 Saints 38

Ade Gardner caught a bomb on Castlefords first attack of the second half to keep his line intact. Wellens then cleared his lines on Cas second attack. But six minutes in, Mitchell Sargent flew onto a short ball and dived under the sticks. Bryn Hargreaves went direct on 52 minutes to restore Saints half time advantage but a minute later, Kurt Dixon finished off a free-flowing move for his sides third try. Normal service was with 20 minutes to go when Puletua grabbed his fourth of the game, again his run proving too strong for the Tigers defence. A forward pass from Ryan Clayton led to Castlefordís next try - Sione Faumuina profiting from the error by Ian Smith, goaled by Dixon to give the scoreline a little bit of respectability. But Faíasavalu suckered in the defence to give Wilkin his hat trick and Long added his eighth of the afternoon as both sides continued to trade tries. Fa asavalu then grabbed one of his own and Leon Pryce added his second after some sublime skills from Keiron Cunningham.
Copyright © Saints Heritage Society 1999-2022