Bob Bell

OVERALL STATISTICS

BIRTH
AGE
SIGNED ON
FROM

23-07-1925

N/A

Date unknown.

Unknown.

DEBUT
LAST MATCH
LEFT

Non 1st Team Player

Non 1st Team Player

Pilkingtons Recs

CAREER
APPEARANCES (SUBS)

Not Applicable.

0 (0)

TRIES
GOALS
DGOALS
PTS

0

0

0

0
BIOGRAPHY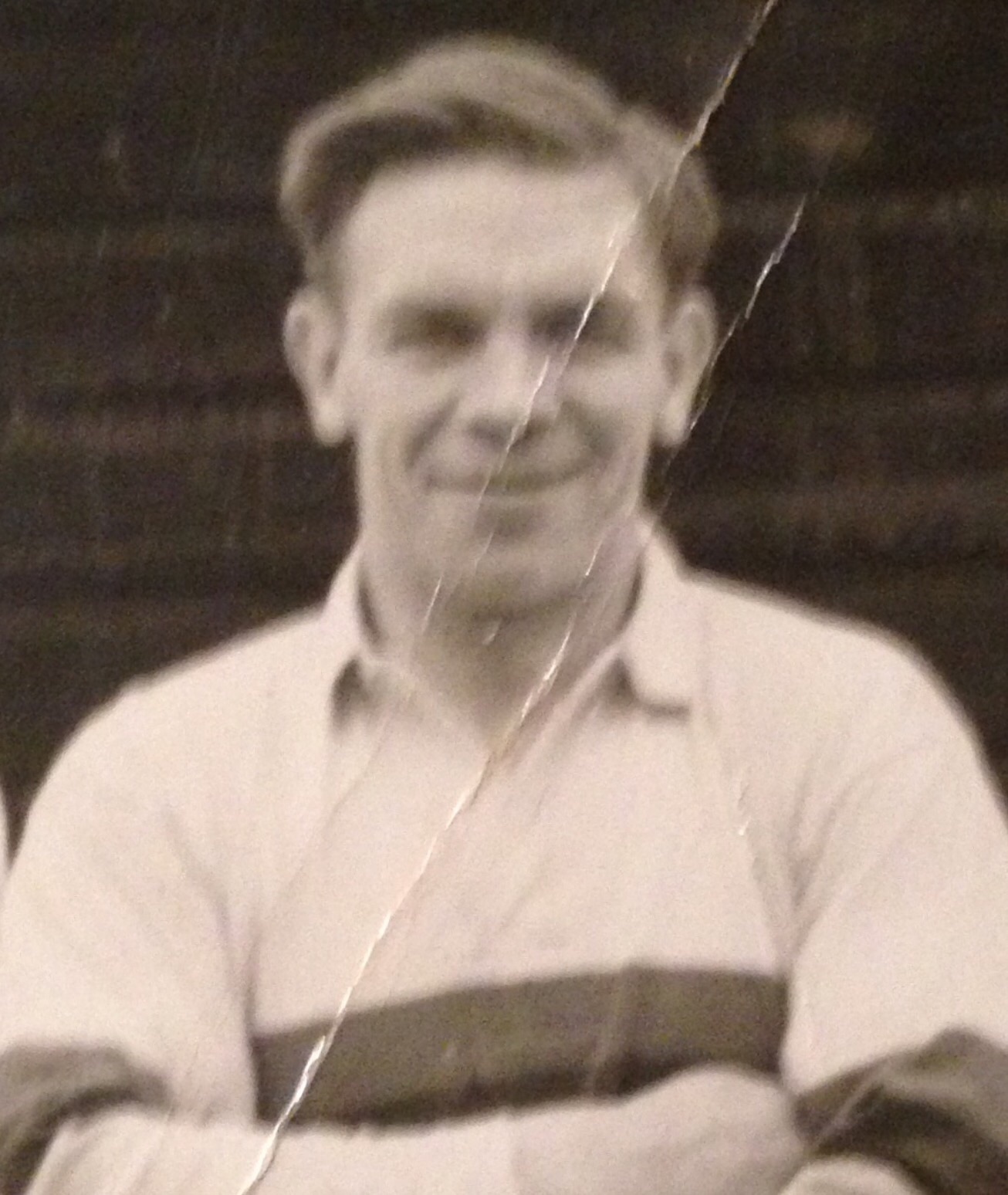 He was born in St Helens on 23 July 1925 and played as hooker for for various schoolboy sides and St Helens Amateurs before signing for Saints in what is believed, 1946.

He had the odd game for the A team but was told that he was a bit small for a hooker and he had to put on some weight. He later had a trial for Widnes but was not successful. He remained involved with the amateur game playing for Pilkingtons Recs and later helping with training to which his son Bob junior accompanied him as a boy in the Fifties. He worked for Pilkington Bros and ceased to be involved with the game when a new factory opened in St Asaph and the family moved to North Wales.

Bob was resident in a nursing home in Rhyl and still loved watching rugby on TV. He sadly passed away on January 14., 2015, aged 89. Thanks to his son, Bob junior, for the biographical details and to his daughter Sandra Smith for the splendid photograph of Bob.
SEASON STATISTICS

Season (Official Matches)
Tries
Goals
DGoals
Matches
TOTALS:
Season (Other Matches)
Tries
Goals
DGoals
Matches
TOTALS:




ALL MATCHES
| Date | | Pos | Opponents | Comp | Season | Venue | FT | FTO | T | G | DG | NPS** | |
| --- | --- | --- | --- | --- | --- | --- | --- | --- | --- | --- | --- | --- | --- |
*Unofficial Match. **Non Playing Sub.
WINS : | LOSSES : | DRAWS :